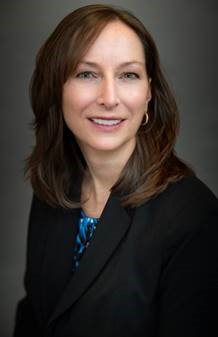 The Honorable Wendy Kinsella is the newest judge in the Northern District of New York, having been appointed a Bankruptcy Judge, in June 2021, by Chief Judge Debra Ann Livingston of the United States Court of Appeals for the Second Circuit.
Judge Kinsella, who presides in Syracuse, was formerly a partner and the leader of the Financial Restructuring, Bankruptcy, and Creditors' Rights practice group at Harris Beach PLLC.
Judge Kinsella discussed some of her formative experiences as a bankruptcy practitioner, the rewards of practicing bankruptcy law, and her expectations for the attorneys who appear before her.
What experience in your career best prepared you to be a judge?
In private practice, I represented debtors, creditors, mortgage companies, landlords and a Chapter 7 trustee. These experiences, in both Chapter 7 and Chapter 13 cases, allow me to take a balanced approach to the cases that come before me now, as most of the Syracuse matters are individual consumer filings. The substantive knowledge that I built in private practice has allowed me to get up to speed quickly on pending matters and to rule on motions without delay, which I believe is critical to the bankruptcy process.
What are a few things that any attorney appearing before you should know?
I value professionalism, competence and civility and am fortunate that the bankruptcy bar embodies these characteristics. I expect individuals who appear in front of me to be on time, prepared, and respectful – not just of the Court, but of everyone and of everyone's effort and time. I am extremely thorough and will not hesitate to request, for example, a supplemental briefing addressing an issue that I would like to learn more about prior to ruling.
When you retire from being a judge, what would you like your legacy to be?
I would like for individuals who appeared before me to think of me as someone who treated them with respect, who gave everyone a fair opportunity to be heard and who truly listened. I hope to be known as an impartial and consistent judge who absolutely follows the law, but who also understands the equities of each situation and considers how her decisions impact the lives of the individuals who appear before her. I am neither "Debtor friendly" nor "creditor friendly" and do not make decisions unless and until I am comfortable with the result. In this way, I hope to be remembered as giving everyone their day in court, regardless of the outcome of their case.
What is the toughest, knottiest bankruptcy case you were involved in as an attorney?
In private practice, my firm represented a large ski resort, lodge and affiliated entities as Debtors in Chapter 11 bankruptcy cases in Syracuse. The companies' primary secured lender had failed and the FDIC took over the bank and the loans. There were also many other secured creditors and financing arrangements for the lodge, ski resort and related properties that had to be untangled.
Working with the FDIC was different than working with a traditional bank and presented new challenges.  Our team worked with a great management team to keep the resort operating and simultaneously addressed issues with employees, trade creditors, prepaid ski pass holders and timeshare owners. There was also an emotional side to the case, as countless individuals involved in the case had personal memories of learning how to ski or teaching their children how to ski at the mountain. It was the kind of place that employed generations of families and was a huge part of peoples' lives and the community.
Ultimately, in spite of management's best efforts, the reorganization attempt was not successful. On the bright side, the assets and real estate were sold at a bankruptcy auction and the resort remained open. The largest employer in Cortland County at the time was saved and the resort continues to be a place to work, learn to ski, enjoy friends and family and make memories.
What is the biggest misconception that non-bankruptcy lawyers have about bankruptcy?
Non-bankruptcy lawyers believe that practicing bankruptcy is boring – which is simply inaccurate in my opinion. Bankruptcy is one of the few remaining practices that encompasses so many other areas of the law. It allows attorneys to interact and be involved with a wide variety of people and entities. In addition, it is personally and professionally rewarding to provide individuals and businesses with a fresh start or reorganized finances.
In the consumer arena, which most of the cases in Syracuse fall within, an attorney may be counseling individuals on how to save their house from foreclosure, get out from under credit card debt, address medical debt and get a fresh start all in one case. Every situation is unique and the stories are often heartbreaking, but the relief that a bankruptcy discharge can provide is truly incredible.  I still have thank you notes from clients whom I assisted with chapter 7 or 13 cases from many years ago. Analyzing an individual's financial and personal situation, understanding the substantive and procedural aspects of the law well enough to guide a client through the process and helping someone achieve a clean slate is far from boring!
In a business case, the attorney may review complex loan documents and commercial transactions involving contracts, leases, and corporate documents. Counsel may collaborate with a debtor's management team and accountant on financial projections and business plans while gaining an understanding of the client's underlying business and goals. There may be tax or environmental issues, or fraudulent conveyance or preference claims to be prosecuted. All of those efforts are necessary to analyze the options for a possible out-of-court workout or in making the decision to utilize the bankruptcy code as a tool to salvage a business. On the creditor side, counsel will advise clients on how to protect their rights, inside and outside of bankruptcy.
Finally, active motion practice and litigation is part of any bankruptcy practice. We used to joke that the bankruptcy attorneys in my firm were actually in court more than the litigators.
Someone recently commented that bankruptcy is one of the last areas of law that an attorney can still operate as a general practitioner with an expertise in bankruptcy. I agree with that statement.
What advice do you give to law students or young attorneys?
Do not limit yourself in the areas of law that you may want to practice in and keep your options open. Very few careers go in a straight line from law school to an attorney's final area of practice. I am the perfect example, as I never took a bankruptcy course at Syracuse University College of Law, even though the bankruptcy judge whom I later appeared before, Judge Stephen D. Gerling, was the professor. Look for opportunities to expand your knowledge and skill set even if out of your comfort zone, as each experience is a building block for a successful future in the practice of law.
One of my more practical bits of "parenting" advice is to carefully consider limiting the posting of pictures or comments on social media, especially from your personal life.  Assume that every potential employer, coworker, adversary, client and presiding judge will see what you have posted and guide yourself accordingly. Unfortunately, there is no such thing as private information anymore. Once you have shared it, it is out there.
One last piece of advice (that my children will tell you is their nightmare) – always write a thank you note. While an email may be recommended as well, most people receive dozens of emails each day that they read and delete. Instead, send a card in the mail to someone who has interviewed you or who has helped you in your journey. It does not have to be long or expensive, but it makes a difference and leaves a lasting impression.
What do you enjoy doing in your spare time?
This past year has been surprisingly busy! When my – and my family's – schedules allow, we head to the mountains to enjoy boating and tubing in the summer and skiing and ice skating in the winter. At home, I enjoy walking our family dog and attending various community events. I am also very close with my extended family and friends and enjoy sharing special birthdays and celebrations and simply spending time with them.
I love to plan trips and travel locally, throughout the country and in Europe. I have been on at least one glamping trip and intend to go again in the fall. I had planned a trip to Switzerland, but, like so many people, cancelled due to the pandemic. Instead of rebooking, I am going to travel west for some outdoor activities. A trip to the Caribbean to take a break from the Syracuse winter is also on the schedule. Of course, I look forward to visiting family around the U.S. as well.