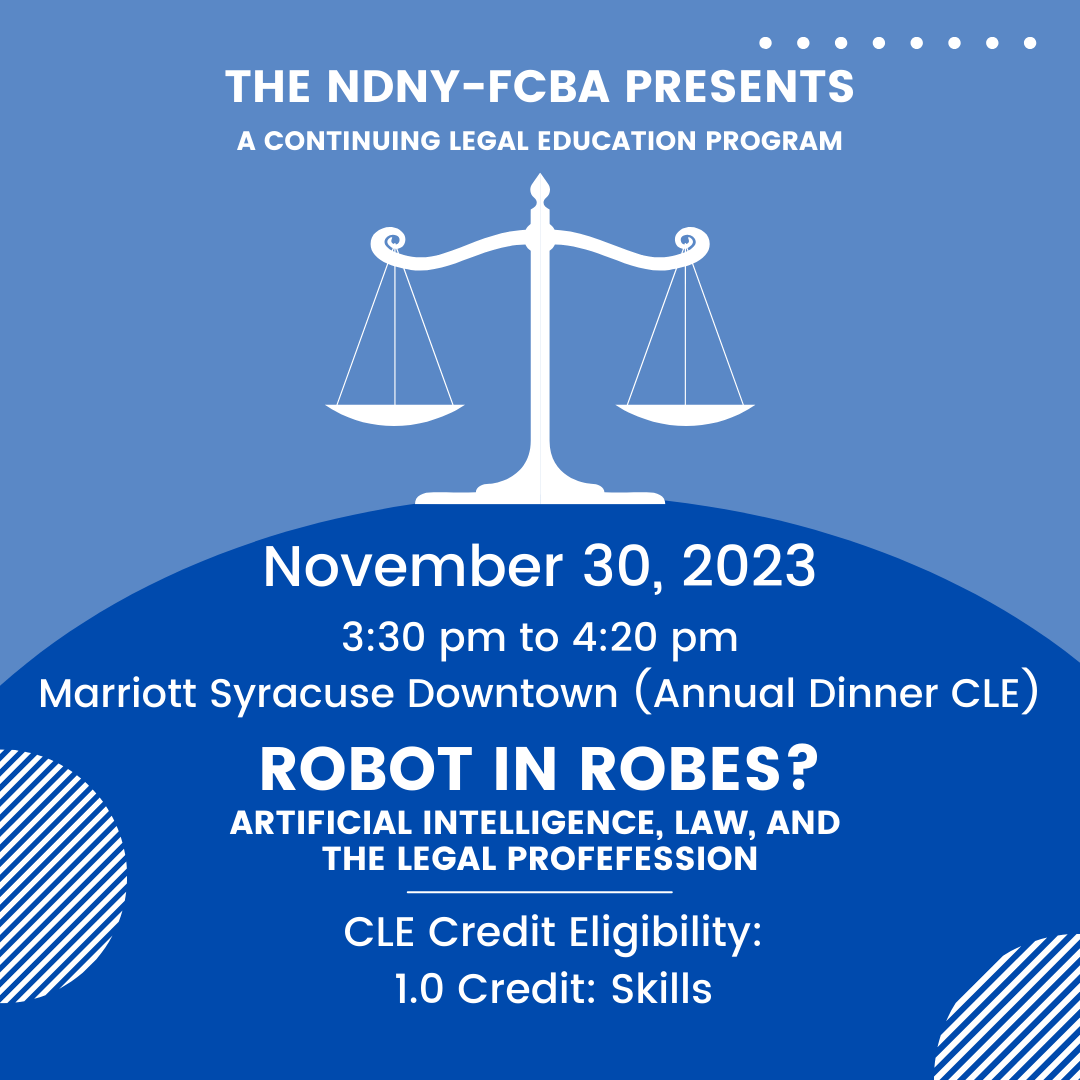 The FCBA Presents its Annual Dinner CLE
ROBOT IN ROBES? Artificial Intelligence, Law, and the Legal Profession
Presented by Dr. Daniel Traficonte, Professor of Law, Syracuse University
November 30, 2023
3:30 pm to 4:20 pm
Marriott Syracuse Downtown
This CLE in an in-person program only and will immediately precede
the NDNY-FCBA Annual Meeting and Dinner Event
Artificial Intelligence (AI) is dramatically reshaping the legal landscape, introducing tools that can parse vast amounts of legal data, predict legal outcomes, and automate routine tasks. This talk delves into the transformative potential and ethical implications of AI in the legal domain, examining its impact on legal practice, jurisprudence, and the broader justice system. Attendees will gain insight into the evolving interplay between technology and law, and the challenges and opportunities it presents for legal professionals.
CLE Credit Eligibility: 1.0 Credit (Skills)
More information about Dr. Traficonte can be found here
Please note: This is a FCBA Members-Only Program
You must be a current member of the FCBA and logged into your account to register.