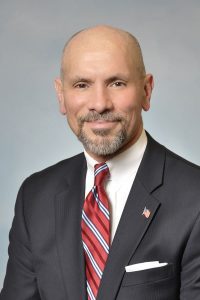 President Trump on August 28 announced his intention to nominate United States Attorney Grant C. Jaquith to the United States Court of Appeals for Veterans Claims in Washington, D.C.
The Court reviews decisions of the Board of Veterans' Appeals, a part of the Department of Veterans Affairs. Judges serve 15-year terms.
Jaquith has served as U.S. Attorney since July 1, 2017, and began working in the U.S. Attorney's Office, as an Assistant U.S. Attorney, in 1989.