By FCBA President Adam J. Katz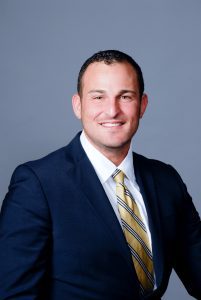 Our system of justice depends fundamentally on the skill, diligence, and commitment of the members of the federal judiciary. For the past seven years, our court was ably led by the Honorable Glenn T. Suddaby, an excellent trial judge and a skilled administrator. When COVID-19 struck our communities and court system, there was no question that Judge Suddaby was the right person to have at our district's helm. He worked around the clock to lead the judges and court staff through an unprecedented transition from in-person to virtual. And day after day, Judge Suddaby worked to keep our courts open, accessible, and safe. I am privileged and honored to be in a position to thank Judge Suddaby for his selfless service as Chief Judge and to welcome his successor, the Honorable Brenda K. Sannes.
I recently sat down with Chief Judge Sannes, our district's first female Chief Judge, to discuss topics ranging from judging during a pandemic to cycling in Central New York. Some highlights follow.
The role of Chief Judge in the Northern District of New York. Federal law sets forth a process for District Judges to take a turn to serve as their district's Chief Judge. Chief Judge Sannes, who already carried a full caseload, recently agreed to assume the additional responsibilities of superintending the administration of the court and its staff. She explained that the Chief's responsibilities include overseeing operations of all courthouses in the district, handling personnel issues, managing the court's budget, presiding over Board of Judges meetings, and overseeing the Clerk's Office and the Probation Office. When I asked Chief Judge Sannes how she intends to manage all these new responsibilities and continue to handle a full docket, she responded with typical modesty: "most of the hard work is done by our wonderful Clerk of Court John Domurad and Chief Deputy Dan McCallister." In addition to her administrative responsibilities, Chief Judge Sannes pointed out that the role comes with a few additional case-related responsibilities, including deciding whether to issue prefiling injunctions against vexatious litigants who have a history of submitting frivolous claims.
Partnering with the FCBA on civic education. Chief Judge Sannes quickly steered our conversation toward explaining how the court and the FCBA could continue to work together to help foster the highest ethical and professional standards for attorneys practicing in the district. She believes that attorneys and judges owe a civic duty to the community, which became clear from the examples she provided of ways that we could continue to partner with the court.
First, she emphasized her appreciation of our CLE offerings, and asked that the FCBA work with the court to host two trainings per year on Section 1983 litigation, one in Albany and one in Syracuse. That way, she explained, more attorneys (including newer attorneys, with little to no trial experience) can learn the subject matter and feel comfortable accepting assignment of one of the many trial-ready Section 1983 cases that the court needs to assign each year.
Second, and related, Chief Judge Sannes mentioned how much she looks forward to presiding over ceremonies in Syracuse and Albany where the court and the FCBA will recognize those attorneys who have accepted appointment to represent at least one civil litigant in our district, without compensation, from 2019 through 2022. Going forward, she would like to make pro bono recognition ceremonies of this nature annual events – and she hopes that even more attorneys decide to volunteer their time and talent in the coming year.
Third, Chief Judge Sannes mentioned her love of "Law Day" (which is somewhat of a misnomer because, in our district, that "day" spans the entire month of May). Courts across the country use Law Day to celebrate the role of law in our society. Next year's theme will be "Cornerstones of Democracy: Civics, Civility, and Collaboration," and Chief Judge Sannes has called on FCBA members to continue the tradition of teaming up with judges to go out into the community and speak with high schoolers about the Constitution.
Lessons learned from holding court during the pandemic. This may have been a softball question, as the Chief Judge had an answer at the ready: "technology works." During the pandemic, she has seen parties in civil cases successfully present arguments on dispositive motions and even had litigants, including pro se prisoners, conduct evidentiary hearings remotely. Chief Judge Sannes said that even when the pandemic subsides, she will continue to "take into account travel expenses when scheduling matters," by allowing the parties to appear remotely for appropriate proceedings. But there are some things that she believes should still take place in person, including final pretrial conferences, since "getting the parties in the same room" can help facilitate settlement or narrow the issues for trial.
Things that you probably don't know about the Chief. When I asked our new Chief to tell me something about herself that might surprise our members, she mentioned that she enjoys gardening and composting. As fun are those hobbies might be, when I gently tried to tease something else out of her, she mentioned with a smile "my husband and I have a tandem bicycle" and explained that the two have made it a goal to cycle together around each of New York's Finger Lakes. They've already conquered Skaneateles, Seneca, Cayuga, Keuka, and Canandaigua lakes, an accomplishment far cooler than anything I've done on my Peloton.
ADAM J. KATZ can be reached at [email protected]