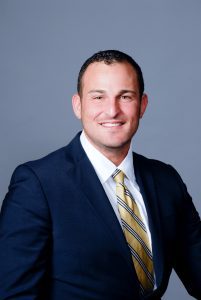 By Adam J. Katz
During a decade when many professional associations struggled with a steady decline in membership, the Federal Court Bar Association quickly became my second home – a place where I found lasting relationships and opportunities for personal and professional growth.  Since taking the helm of our great Association in January, I have spoken with many of you about ways we can better convey to non-members that, by joining our ranks, they too can find a home at the FCBA.
For starters, we need to put more effort into reaching younger lawyers, determining what they are looking for in membership, and providing those who join with opportunities to become meaningfully involved with our programming.  Our First Decade and Membership Committees will lead the effort to help bring young lawyers and law students into the fold.  There is a wealth of experience and knowledge among our members, so we will also convey to these prospective members that many of us are willing to serve as mentors and lend professional support.
For my part, I will begin to write each newly admitted attorney in the Northern District of New York to introduce them to the FCBA and invite them to join the Association.  My letters will explain the value that the FCBA delivers for members, including access to first-rate CLEs, professional connections, and opportunities to lead and attend in-person and online programming.  I will also convey that we will soon update our website so that our members can take advantage of the many recorded CLEs that we have amassed.  My hope is that, when speaking with friends and colleagues, each of you will share your own perspective on the value of FCBA membership and encourage them to join our Association.
In addition to increasing our membership, I am committed to building on the leadership of past President Kim Zimmer and those who preceded us.  Our President-Elect, Eric Nordby, is also committed to these goals and to ensuring that we provide value to every FCBA member.  So please join us in spreading the word about the FCBA – my second home and a very special organization for so many of us.
Adam J. Katz can be reached at [email protected]