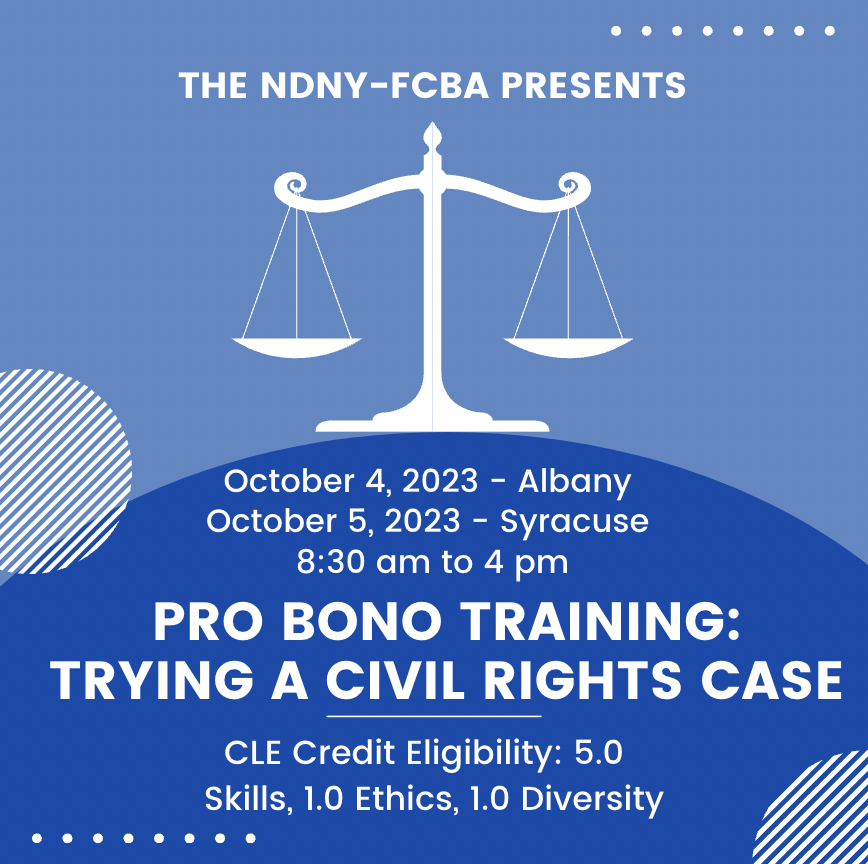 Trying a Civil Rights Case in the United States District Court for the Northern District of New York
LOCATION: James T. Foley Federal Courthouse, Albany, NY 
This CLE program will provide practitioners with the information necessary to handle the trial of a prisoner case typically brought under 42 USC §1983.  Ethical issues and substantive and practical areas will be covered. Participants are eligible for CLE Credits (5.0 Skills, 1.0 Ethics, 1.0 Diversity). This is an in-person program and will not be offered virtually.
This CLE Program is free to both members and non-members.  
Click here to register in Syracuse, New York – October 5, 2023